The
W.I.N online-membership
You want to expand your circle of contacts and use priority our virtual possibilities.
 
Our services - your benefit
20-minute welcome call
Get to know each other so that the community can support you
Free NetWork training
Practical workshops for personal and virtual networking
Free participation in all monthly online meetings
Location-independent meeting in a moderated online chat
Free participation in 2 MemberMeetings
Exchange between female entrepreneurs on an equal footing in D / A / CH
Company presentation on our website including direct linking
Increase your internet presence, contact base inside and outside the community
Publication of an event appointment per month within the news by the W.I.N editors
Marketing your own events incl. Linking to Facebook and Twitter
Business Presentation as "WINNER of the Week"
One week long extra advertising effect on our homepage
Video Interview
Membership in the closed W.I.N Facebook group "W.I.N Community international"
Lively exchange under the motto: "tell me what you need"
Price advantages in cooperations
Special conditions for services of W.I.N cooperation partners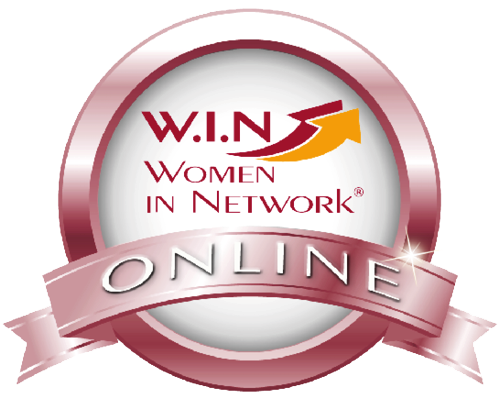 W.I.N Online-Membership USA

Monthly Fee

29,99 $
Admission fee to be paid on entry or re-entry 76, - $
All prices are without Tax.
Our memberships all have a term of 12 months and will automatically renew if they are not canceled in writing two months before expiration.